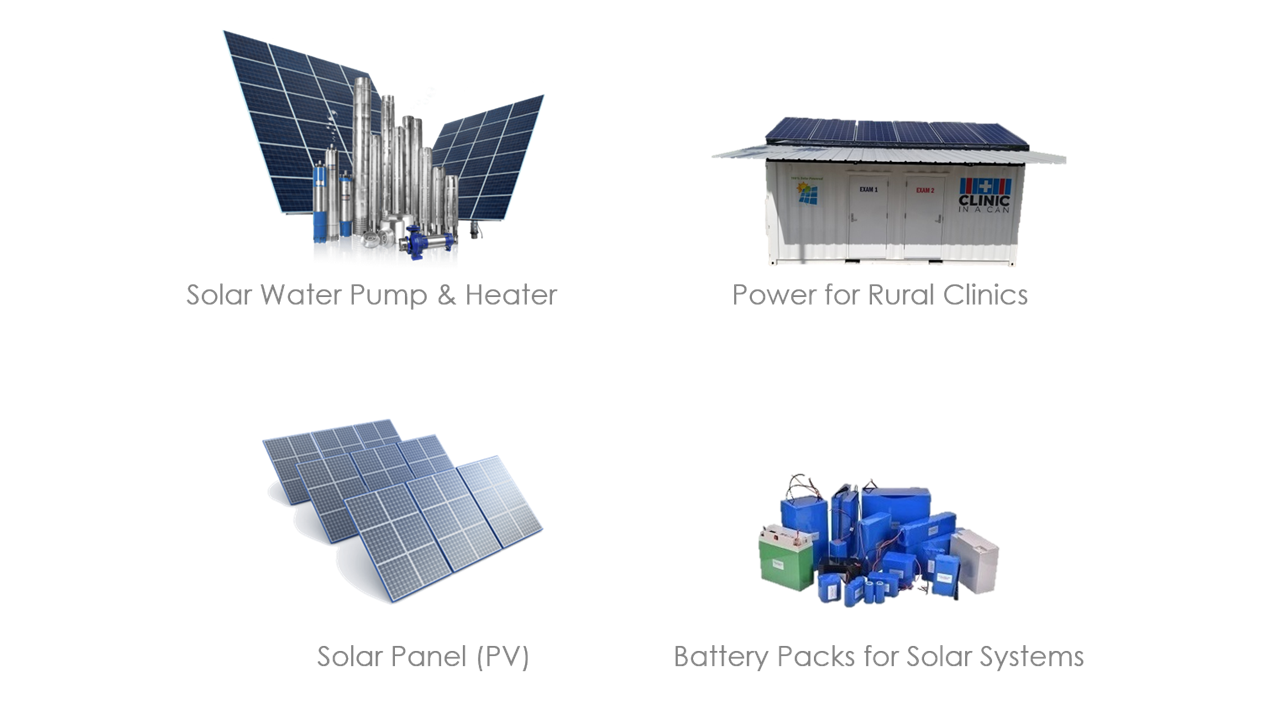 Our off-grid products (tier 2 and above) are designed to serve the needs of customers who require larger systems and wider applications. The first set of products Abramba will manufacture in this category is scheduled to begin in Q4 of 2022 and includes:
- Solar Panel (PV)
- Rechargeable Li-ion and LeFePO4 Battery
Future off-grid products will range from solar water heaters to solar pumps to mini-grids that power an entire community with clean, renewable energy.
For product inquiries, please email us at info@abramba.com or click on the contact us button below.